Always Another Shipwreck
by Ellsworth Boyd (View More)
In 1741, England was at war with Spain and whoever ruled the seas often won the battles.
The prizes for the winner were many, especially when England captured the gold and silver
laden Spanish galleons. This is where the Wager enters the picture: assigned to a secret
mission by the British Admiralty to hunt down and capture a galleon, loaded with treasure, that
was making many trips to Patagonia.
read more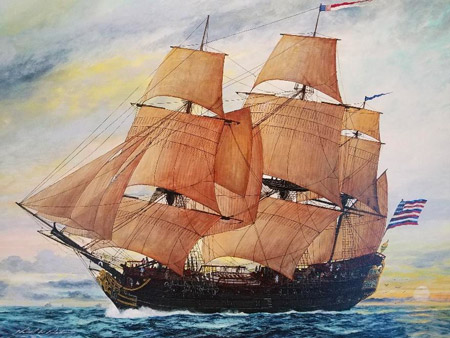 The NUMA team was recently back on the high seas renewing the search for the Bonhomme Richard. The celebrated flagship of John Paul Jones was lost shortly after his momentous victory at the Battle of Flamborough Head in 1779, succumbing to fire and damage from the battle.
read more
All Rights Reserved © | National Underwater and Marine Agency
All Rights Reserved © | National Underwater and Marine Agency